Aponiente's Sea Pantry Wants to Feed the World Through Sea Grainsle
Shortlisted
Author: Marta Montojo - Photographer: Beatriz Janer
7 minutes read
A team of chefs and scientists in southern Spain are trying to cultivate an edible sea grain for the first time. Can Aponiente's "sea pantry" fight global food insecurity and be used for conservation purposes?
EL PUERTO DE SANTA MARIA, Spain
Tucked away in Spain's southwest corner, the seaside town of El Puerto de Santa Maria is best known for its past. Once considered "the city of a hundred palaces," what remains are crumbling facades and the dubious distinction of having one of the country's highest unemployment rates. It's an unlikely place to find a three-Michelin-starred restaurant at the forefront of marine grain cultivation, but Chef Ángel León has never been one to conform.
It's early March, and León is preparing to reopen Aponiente ("facing West") for the season with characteristic energy. With its focus on experimental fine dining, Aponiente has been a beacon for fine dining fanatics since it first opened in 2007. This season, as in all others, the diners will come from around the globe, eager to try avant-garde dishes made from discarded fish parts, macroalgae, plankton or marine vegetables. In preparation, forty-two cooks are chopping and sauteing while a team of cleaners carefully wipe the glass doors and windows that look out on the marsh.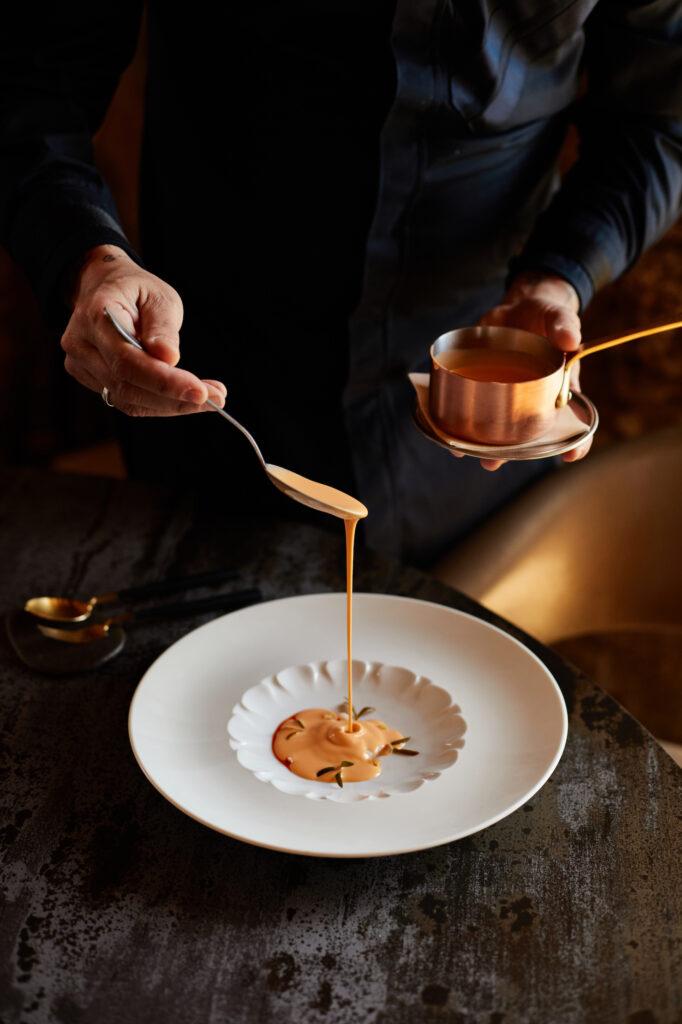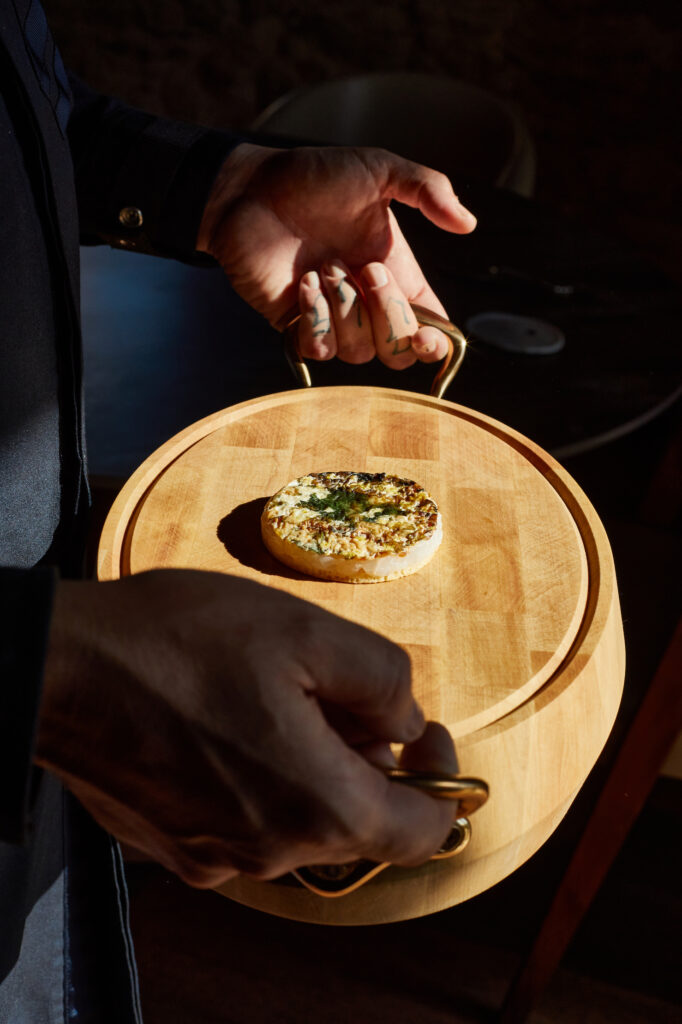 Among the crew at Aponiente, two stick out: Juan Martín and Sofía Rivaes. They aren't chefs or sommeliers; Martín is an environmental scientist and Rivaes is a biologist. They are part of a small team helmed by León that has embarked on an ambitious project to domesticate an aquatic plant called Zostera marina. They are animated by the belief that if properly cultivated in estuaries, Zostera could help alleviate the global food crisis, improving the outlook for a world in which an estimated 345.2 million people currently suffer from food insecurity. Zostera would be a new grain that can be cooked similarly to rice, but with higher protein and fiber levels, and grown with a much lower climate footprint with no need for irrigation. To León—and others who support his project—it is a source of hope.
"There is a whole marine pantry to be explored," says León. While there's been much focus on turning to insects to feed a growing population on a planet with dwindling resources, few have looked to our waters for solutions. Seafood represents 17% of the current production of edible meat, according to the Food and Agricultural Organization (FAO). But with land under rising pressure from desertification and the need to restore ecosystems to fight climate change, there isn't much more sustainable space left for additional food production. The aquaculture sector, which the FAO says overtook industrial fishing as the world's primary source of water-based food about a decade ago, is an intriguing solution.
An ancient solution for the future
Growing up by the sea, León always thought he would become a fisherman. Instead, he studied culinary arts in Seville and had a remarkable career in gastronomy, becoming one of the most acclaimed chefs in Spain. He had always been drawn to maritime ingredients, but it wasn't until 2018 that he first heard about Zostera's edible grain and ancient past. In pre-colonial times, the Seri indigenous people in Mexico collected Zostera— also known as sea wheat—in the Sonoran desert. They never farmed it; they harvested it from naturally-growing ecosystems.
León could immediately foresee the culinary advantages this neutral-flavored sea cereal could offer. Then there was its nutritional value: A low-fat, protein-rich source of calories, Zostera's grain contains 17 times more fiber than rice and twice as much fiber as lentils, wheat and millet.
Unlike rice, which humans have cultivated for millennia, Aponiente's initiative "is the first time someone is trying to grow Zostera in captivity to obtain its grain," says marine ecologist Carlos Duarte, a distinguished professor at King Abdullah University of Science and Technology, and an expert on the species.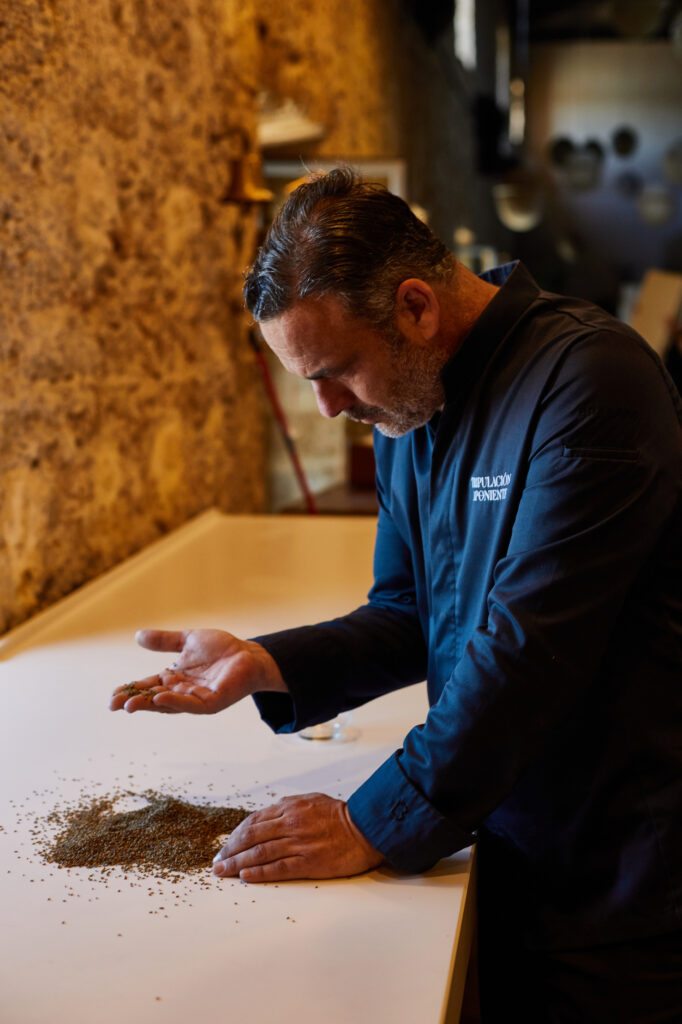 In 2018, León and Martín began looking for estuaries and abandoned saltpans, areas where seawater gathers and evaporates. They hired a team of scientists from University of Cádiz to facilitate learning how to grow Zostera in the Bay of Cádiz's tidal marshes, and enlisted a professional shellfish harvester, Ricardo Ariza, to take care of the plantation. So far, León has invested over €350,000 ($380,000 USD) in testing Zostera cultivation in various estuaries along the bay, and his team is also studying how to grow Zostera in tidal marshes. They refuse to use fertilizers and pesticides. The goal is to revive these man-made ecosystems following Cádiz's traditional salt farming techniques: Managing the hydrodynamics using walls and gates to control the tide.
Duarte notes that these ecosystems naturally exist in the Spanish Atlantic as well, in the Bay of Cádiz and in the south of Portugal. The problem in Spain, he says, is that centuries of human-driven coastal modifications have shrunk Zostera's natural habitat. Fernando Brun, a researcher at University of Cádiz who is also growing the plant in captivity, has seen Zostera almost completely disappear from Andalusia (the southern Spanish region that is home to Cádiz and Aponiente). "A few known populations remain in the inner sac of the Bay of Cádiz, but very few square meters," Brun says.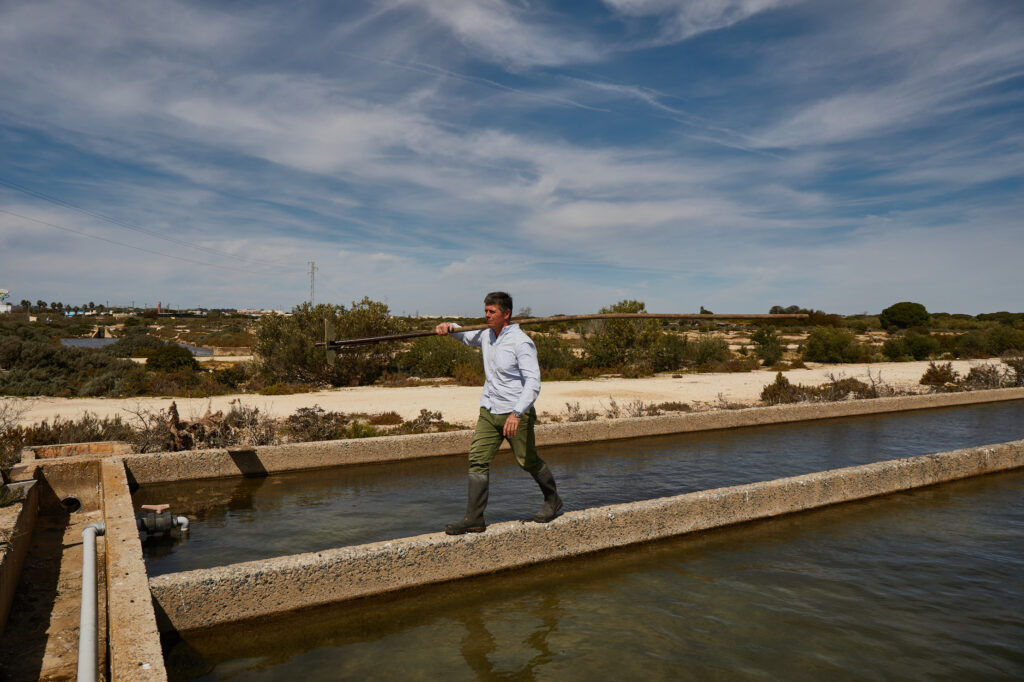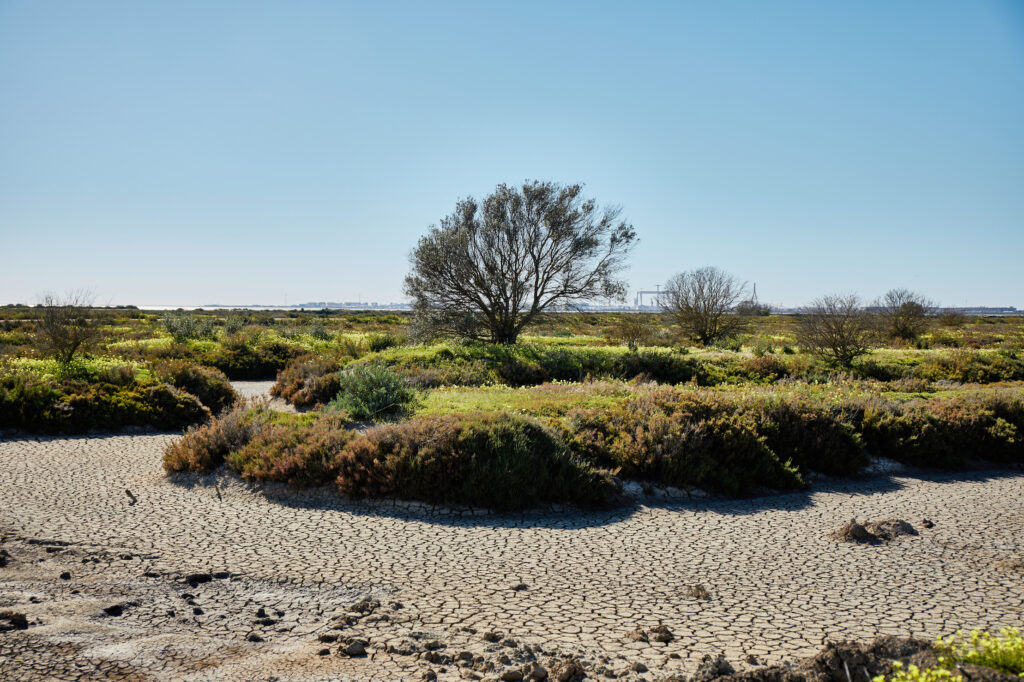 The environmental impact
The collaboration between the restaurant and the University of Cádiz ended in 2020, though each has continued their research independently. León's project focuses mainly on "raising awareness with a fork" and communicating the sea's capacity to fight food insecurity. The University of Cádiz researchers seek to cultivate Zostera mainly for conservation purposes, to repopulate the Bay of Cádiz's seafloor. The ideal scenario for Zostera's recovery, says Brun, would involve protecting the existing populations, promoting its ex situ conservation by creating nurseries, and developing restoration and reforestation programs in areas where it was once present.
Martín and Rivaes are equally interested in the ecosystem benefits of the Zostera plantation. As opposed to rice farming, which accounts for 12% of global methane emissions, Zostera is a potential ally in the climate crisis. It has the capacity to sequester carbon: Seagrass meadows account for less than 0.2% of the seafloor, but are responsible for sequestering 10% of the annual carbon stored in the oceans. Seagrass meadows sequester carbon at more than 20 times the long term rate of terrestrial forests.
Zostera can also fix the ground's substrate and prevent coastal erosion, as well as provide shelter for fish spawning in tidal marshes. These biodiverse salt-water lagoons also offer climatic and tidal stability in an area safe from predators. When wetlands aren't managed properly, especially in a warming world, they are an outsized source of methane and other climate-harming gasses. That can't happen from growing Zostera in tidal marshes, Duarte notes, as these ecosystems are saltwater wetlands.
What León calls Aponiente's "sea pantry" is operational in six estuaries, two using Zostera. The goal is to scale their formula for large-scale use, at which point they'll go public with their research. This open-source mentality hasn't necessarily helped find private investors, who are more interested in patents. "But we don't want to withhold that information, we want to share it so that everyone can grow this grain," Martín explains.
Rising to the challenge
León's initiative to bring back almost obsolete traditional aquaculture practices—playing with hydrodynamics to develop chemical-free seafood farming—is also a direct response to the urbanization of Spain's coastline. Thanks to mass tourism development, over 15% of Cádiz's coastline has been degraded since the 1960s. Agriculture and industrial activities have resulted in 42% of the Bay of Cádiz tidal marshes draining. Researchers estimate that almost all of the 129 existing saltpans located in the bay are now completely abandoned.
"These ecosystems are very dependent on human activity and, if they are abandoned, they lose their environmental value," says ecologist Ignacio Hernández, who directs the University of Cádiz's biology department.
Hernández believes in the importance of building a Zostera nursery to repopulate the area, and to eventually consume its grain. But, he warns, it's not as easy as planting and harvesting. Zostera has a wide distribution range, but one that is limited to just the Northern Hemisphere. "That means that the plant is always going to be a bit stressed in water temperatures that are in the borderline," Hernández says. He also points to the plant's low reproductive capacity. Only 1–10% of Zostera seeds germinate successfully and give rise to viable seedlings.
Its potential, however, is clear. "Unlike rice, it doesn't have to be sown every year. Once the seagrass meadow is established it can flower and produce grain without seeding," Rivaes explains. Seagrass meadows are among the most profitable ecosystems, with an estimated value of between €30,000–35,000 per hectare per year, "much higher than the €2,000–2,500 per hectare per year of tropical forests," he notes.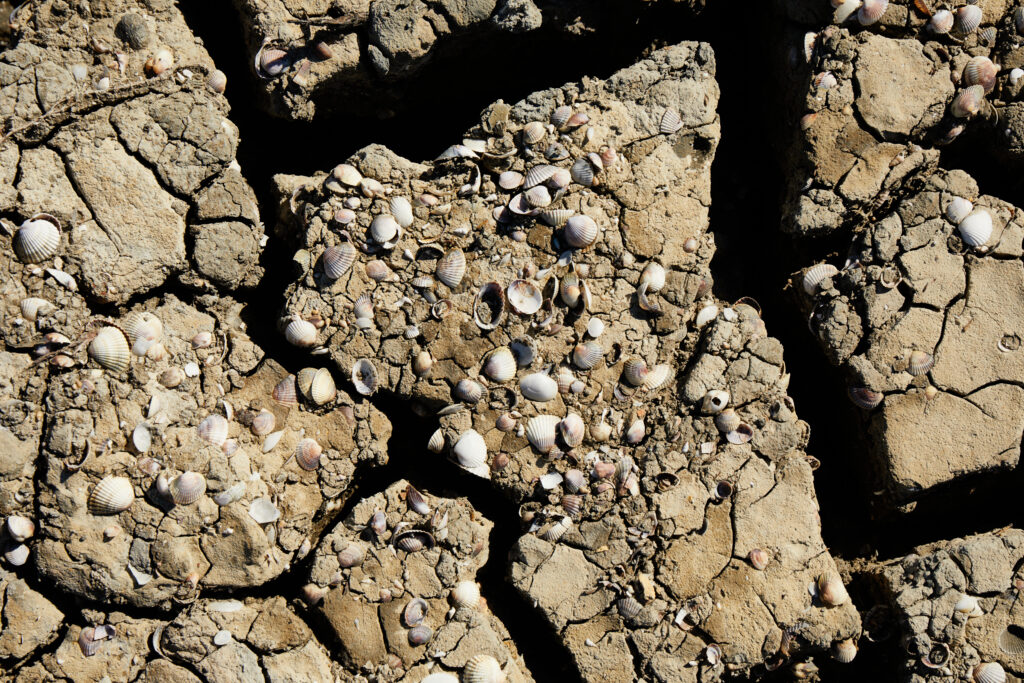 Duare envisions Zostera's potential domestication in the long run, but, for now, he says all we can expect from Aponiente's initiative are controlled plantations for food production—pioneering but largely inaccessible. To be scalable, all of Zostera's benefits—including carbon sequestration, coastline protection, and habitat architecture—will have to be considered, rather than just its capacity to feed people. "Alone, food production is unlikely to be profitable," he adds.
Despite its strong potential to mitigate food insecurity and the twin crises of climate and biodiversity, Aponiente Sea Pantry has yet to receive any public funding. But León is determined to carry out his initiative with or without aid.
"We are stubborn. We will discover how to tame the plant, and we will share that knowledge so that everyone can grow it," León says. "We will leave that window open in an uncertain future where humanity will have no choice but to open their eyes, look at the sea and understand that there may be grains in it."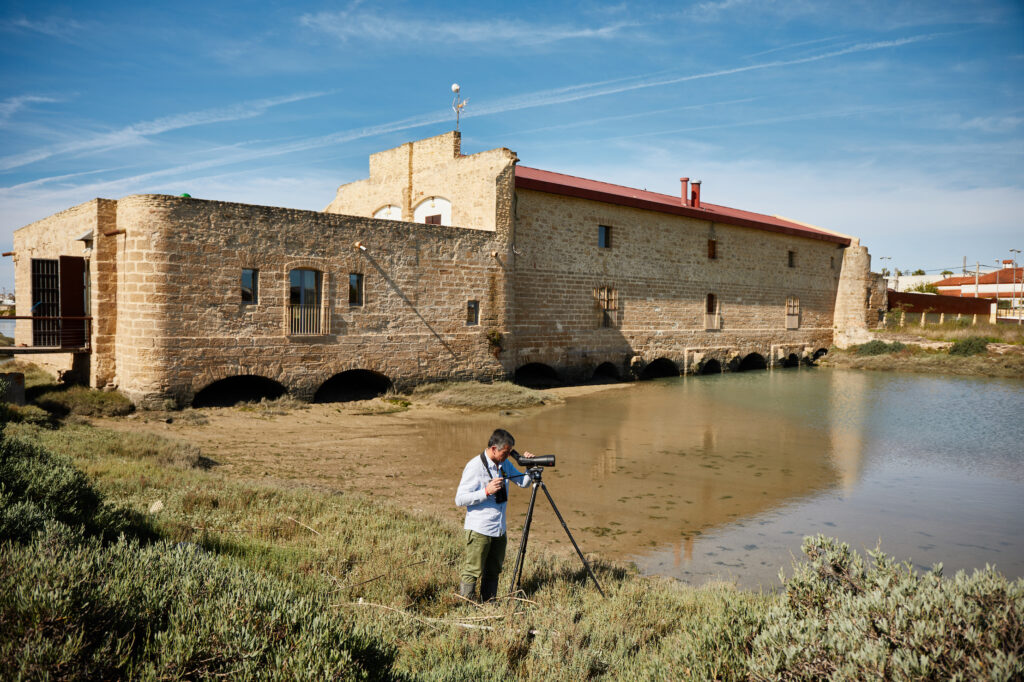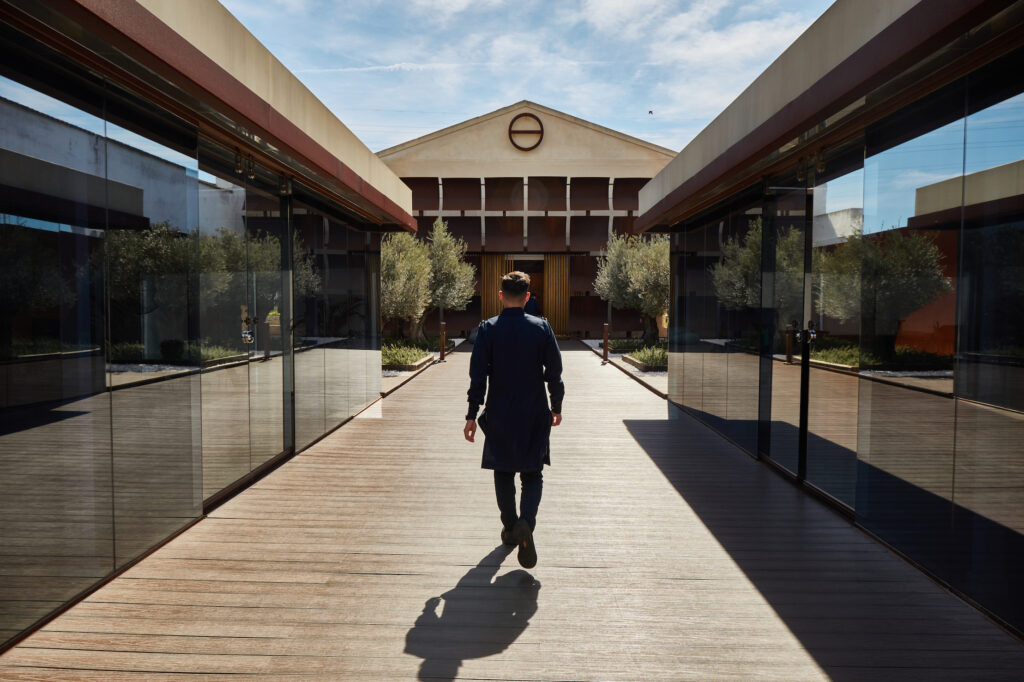 Any sustainable food game-changers on your radar?
We need your help pinning more Food Planet heroes down!