Coolfood is on a Mission to Make 8 Billion Meals a year Climate Friendly
Shortlisted
Author: Clare Fieseler - Photographer: Clare Fieseler
6 minutes read
Food providers—large-scale companies that mass-produce meals for hospitals and schools,as well as hotel groups, cities and restaurant chains—serve billions of meals annually. Despite their size, there hasn't been nearly enough focus on how to cut their greenhouse emissions. Enter Coolfood, a one-stop solution to facilitate plant-forward, climate-friendly eating.
CLEMSON, South Carolina
Spring is in full bloom at Clemson University. Trees are budding, daffodils are pushing through fresh mulch, and a warm breeze rustles the grass. Inside the Schilletter Dining Hall, nestled under towering oaks of this Southern university, things are also turning green.
"When I was a kid, our local favorite was the 'bird dog,'" Natalie Pritchard, Executive Chef of Student Dining, says with a laugh. A mess of bacon bits, chopped chicken, and ranch dressing sandwiched in a hot dog bun, it looks nothing like the veggie-forward sweet potato and corn pizza she's currently rustling up.
The finishing touch is fresh thyme and sage, sourced from less than a mile away at Clemson's new hydroponic micro-farm. Pritchard slides the flat-crust pizza into the brick oven, and the cheese starts to bubble. The staff will serve it alongside a special placard emblazoned with a small green degree. That label indicates it's a Coolfood recipe, a sign to students that their meal is a more climate-friendly option.
At a nearby table, four freshmen tuck into their lunch. None of the young men identifies as vegetarians—they all know, and love, the bird dog.
But meat isn't their main focus, either. One is eating a vegetarian pizza. "If it tastes good, we'll eat it," says student Tom Kiernan.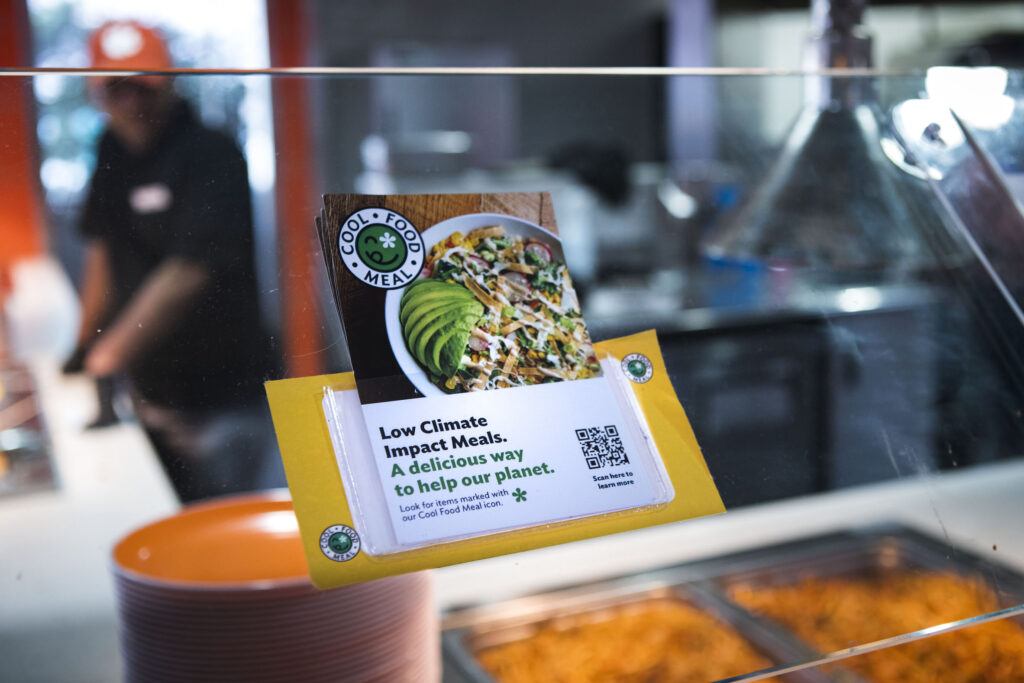 Aramark, Pritchard's employer, has served meals to Clemson University students for over 50 years. Last year, the company teamed up with Coolfood, an initiative run by the non-profit organization World Resources Institute, to serve meals that have, on average, 38% fewer emissions than the average American meal. Aramark also took the Coolfood Pledge, a commitment to reduce their food related GHG emissions by 25% to 2030.
Aramark is one of the world's largest food service providers, serving more than three million higher education students on nearly 300 campuses annually. For years, Aramark has been increasing their meat-free meal options to serve its younger customers better. But their current goals are now more climate oriented: cutting 25% of its food-related greenhouse gas emissions by 2030.
50% of Aramark's total greenhouse gas emissions came from sourcing food. "We knew we could bring that down dramatically," says Alan Horowitz, the vice president of sustainability at Aramark. "Coolfood offered us a 'one-stop solution' to do just that."
'How do we feed 10 billion people by 2050?'
The idea for Coolfood started with a research question: how will we feed 10 billion people sustainably by 2050?
Back in 2015, a few sustainability experts at World Resources Institute, including Richard Waite, started investigating. The organization was interested in climate change, specifically in setting "science-based" targets to slow climate change by cutting greenhouse gas emissions. Two things were clear from the outset. One-quarter of the world's carbon emissions come from food production, and two-thirds of those emissions come from food sourced from animals. A lot of conversations around food focus on individual choices around plant-based eating. But researchers knew that realistically addressing climate change wouldn't simply boil down to people choosing to eat more plants. It would also require food providers to nudge people towards those choices by making smarter food-sourcing decisions themselves.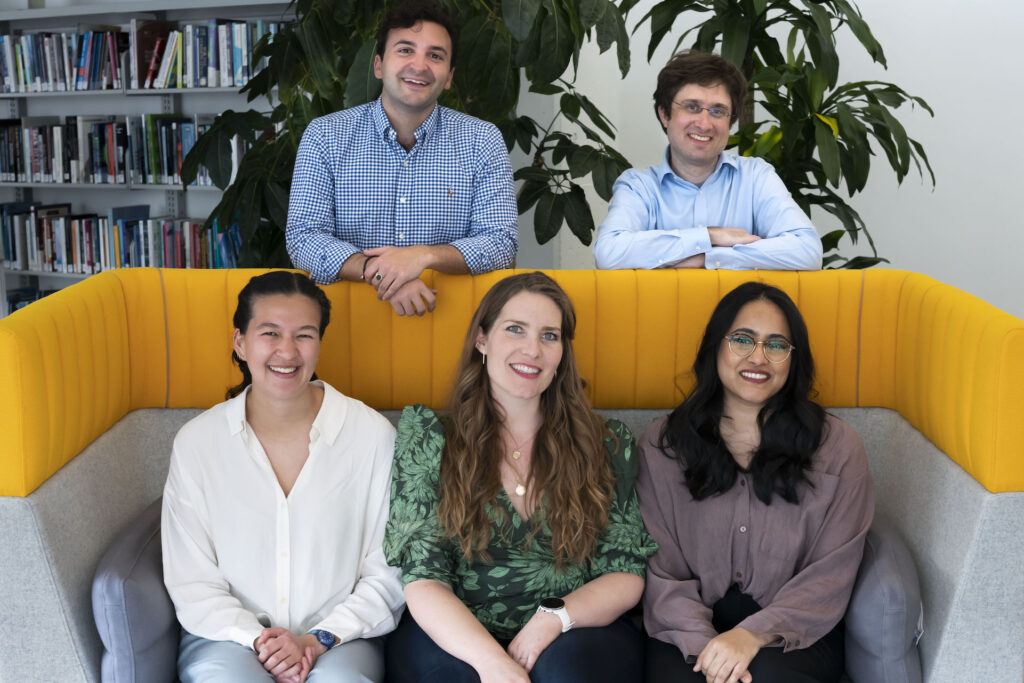 Bringing large food providers on board wasn't as challenging as one might expect. Most large corporations already have sustainability commitments of some kind in place. And WRI has a reputation, forty years strong, for developing green solutions that appeal to large-scale businesses. When WRI announced Coolfood, they found—almost immediately—ten food providers hungry to reduce their food-related carbon footprint, unsure how to do it, and eager to collaborate.
"There's this credibility… and integrity about WRI that is obviously very important" to large companies," says Anne Bordier, who leads the Coolfood team of twelve data and sustainability experts.
Over 60 major food providers, like MAX Burgers and IKEA, have joined the Coolfood pledge: to reach a 25% absolute reduction in food-related GHG emissions by 2030. Using their food purchase data, Coolfood tracks the 3 billion meals a year currently served by its Pledge members, each one a contributor to reducing carbon emissions. In total, Coolfood's tools and expertise are used by organizations serving 8 billion meals a year. The group has an ambition to increase that to 12 billion meals a year by 2025.
Digging into the numbers
One of Coolfood's main tools is its research-based greenhouse gas calculator. It helps companies understand their food-related carbon footprint. The calculator is based on the latest guidance from the Science Based Targets initiative, a corporate campaign helping businesses align with practices from the United Nations' Paris Agreement (WRI is also a key member of this initiative).
The program considers how much emissions are produced from indicators like animal feed, food transport, processing, packaging, and even food "loss" that occurs before a company like Aramark purchases it.
The need for greenhouse gas emission reduction is critical. In order to achieve the Paris Agreement goal to limit planetary warming to 1.5 degree Celsius, Coolfood says that emissions from food will need to drop by 25% to 2030.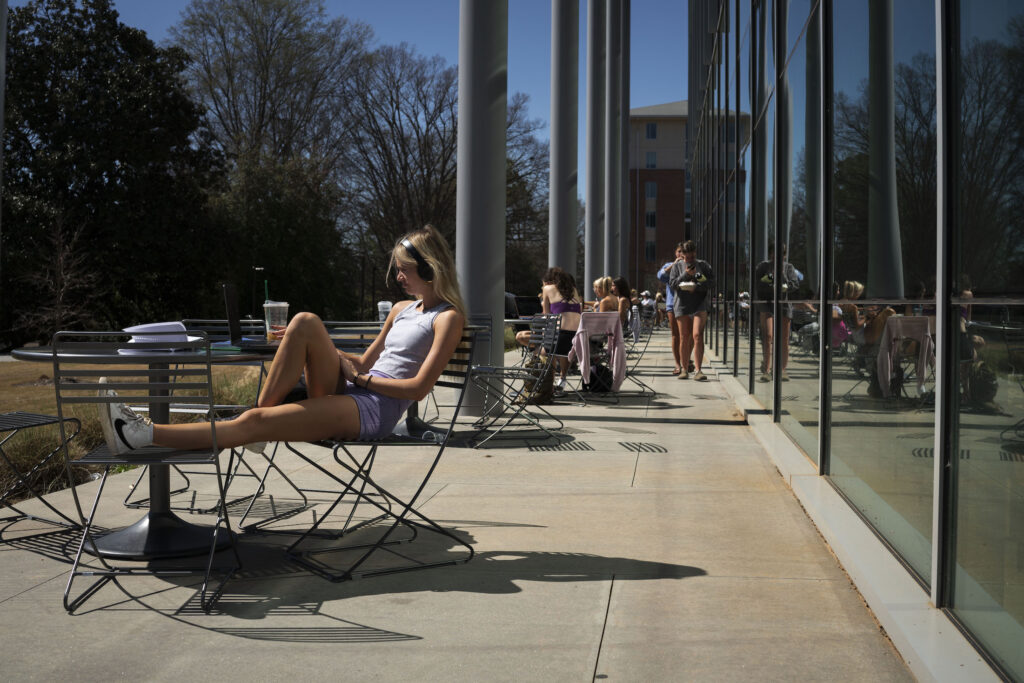 Plus, as Waite points out, "There are going to be more people on the planet… and global food demand is projected to grow by 21% between 2015 and 2030. We really have to take that into account."
It comes down to basic, albeit rather chilling, math: If the world needs to reduce absolute food-related emissions by 25%, while accommodating a 21% growth in food demand, our per plate emissions goal for 2030 should actually be a 38% reduction.
With this in mind, Coolfood identified 23 best-bet behavioral "nudges" that food providers can implement to encourage consumers to choose more plant-friendly options. Those nudges range from free samples of plant-rich dishes to briefing front-of- house food staff on engaging talking points to entice diners.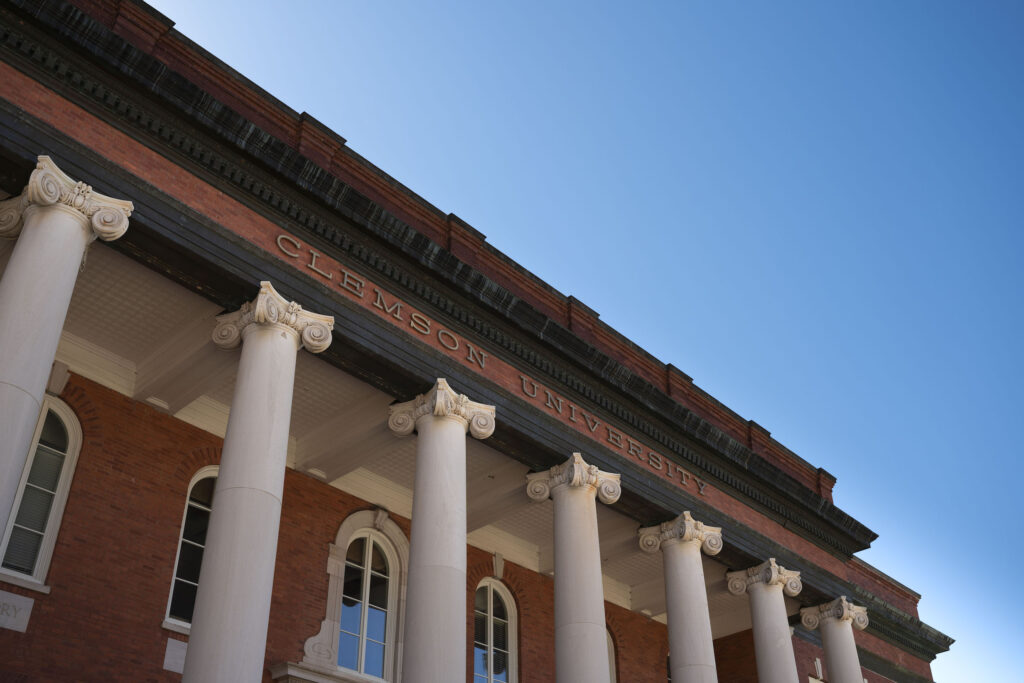 Scalability and climate education
When Coolfood launched in 2019, it had 10 members; that number has now increased to almost 70 in four years. More importantly, the companies themselves are bigger players. Corporate behemoths aren't best known for quickly pivoting, but their industrial impact is exactly why Coolfood is targeting them.
"We want scale here," says Bordier. "We're trying to… reach those big organizations that serve millions of meals a day."
That first cohort, which included companies like IKEA, collectively reduced its emissions by 21% per plate. The changes were small and manageable: increasing the share of plant based foods on the average plate by 3%, and reducing the share of beef and lamb by 1%. This early cohort is on track to meet its pledged goals. Other adopters that joined Coolfood since 2021, which include Aramark, are still rolling out the program. "It's just too early to accurately track the reduction in carbon footprint in the rollout of Coolfood meals," says Aramark's Horowitz. Last year, Clemson was part of a pilot program in which Aramark tested its implementation at just one of the ten North American universities it serves. A rollout for all 1'500 of Aramark's US-based sites started in early 2023.
Working with so many colleges, hospitals, and corporate centers across a wide range of cultural and political environments hasn't always been easy. But Aramark doesn't necessarily see that as a barrier.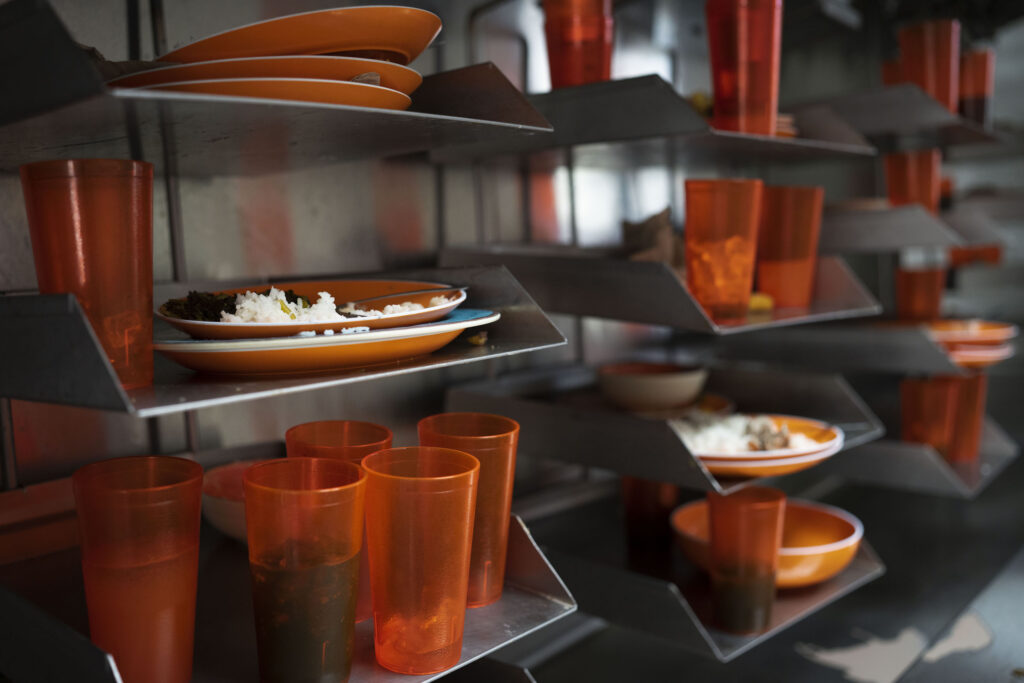 "We are not the climate police," says Horowitz. "We have our own commitments, and we embrace those commitments. But take the University of Kentucky, that school has a program to promote local cattle farmers. That's fine. We are happy to accommodate. This is not a monolith implementation."
The Coolfood program is designed to be inclusive of food service providers from around the world. Aramark is a $16 billion company that serves meals in 20 countries. But educational settings closer to home, explains Horowitz, open the door for Coolfood to make an impact beyond the environment.
"In my mind, that is the next frontier," says Horowitz, who anticipates that Aramark will soon integrate the Coolfood program into their operations serving K-12 school districts. "The real opportunity here is serving these meals as a form of education, even to 4th to 5th graders."
After all, isn't the conversation on climate change ultimately about the world we are leaving behind for our children? What better way, then, to lighten our impact on the world, one meal at a time.
Any sustainable food game-changers on your radar?
We need your help pinning more Food Planet heroes down!