1$ million goes a long way towards reshaping food systems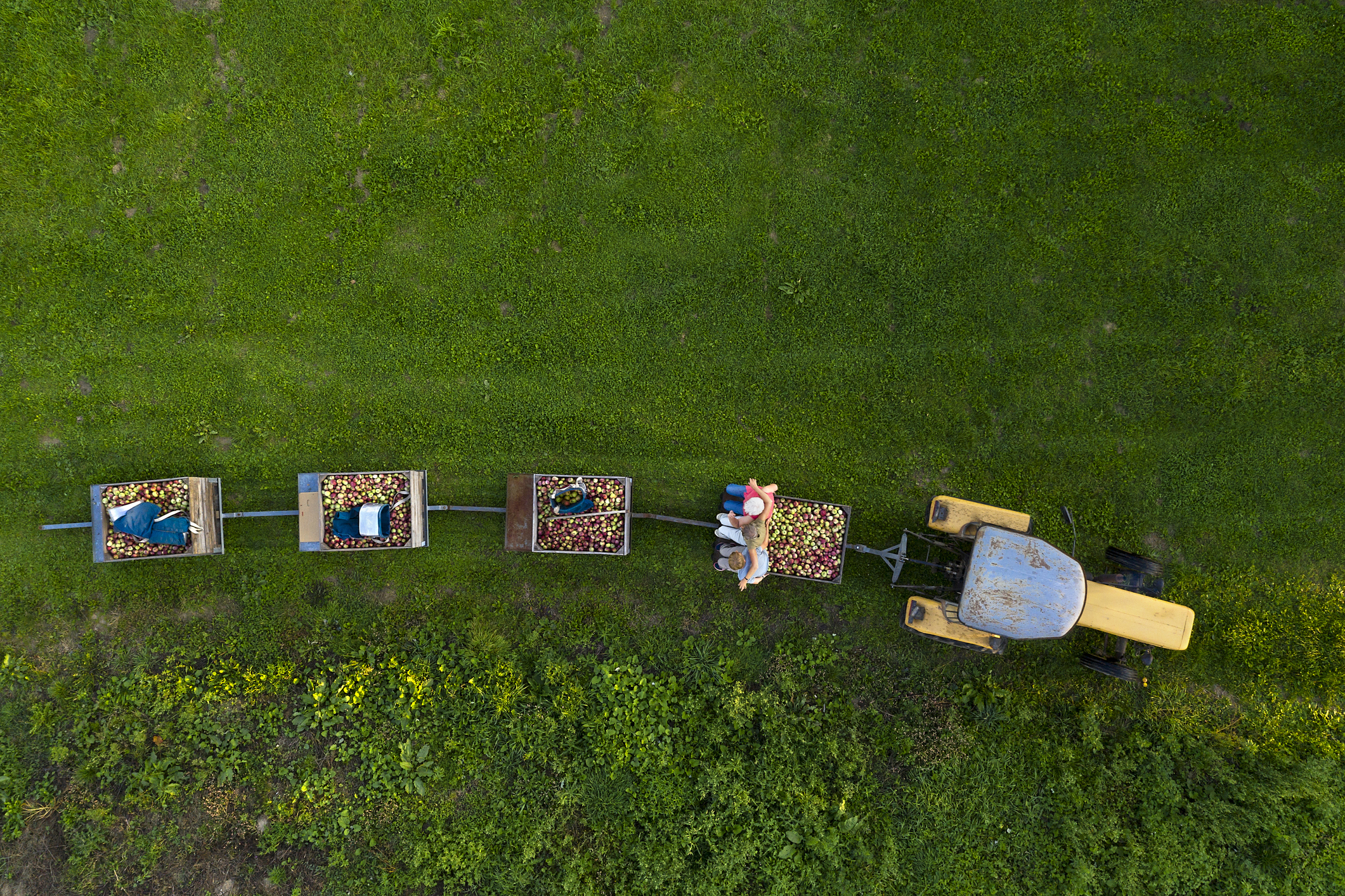 By Paola K. Norström, Communications Manager, Food Planet Prize
2021-11-15
4 minutes read
Human activity is degrading the environment at an unprecedented speed. And the way we produce, consume, and dispose of food today sits in the driver's seat. Determined to reverse this trend while feeding a growing population, the Food Planet Prize gives promising initiatives the means to scale and accelerate their positive impact. Eleven months after announcing the first-ever recipients, we took stock of just how much broader and faster the US 1$ million awards enable our Prizewinners to apply their solutions.
From product launches to new networks, our 2020 Prizewinners have come a long way in less than a year!
Future Feed – First low-methane steaks served in Australia
Methane contributes 30% of global warming, and livestock emits 14.5% of all human-generated methane. Food Planet Prize Recipient Future Feed developed a seaweed-based feed supplement that inhibits more than 80% of cattle and other ruminants' emissions. Serving the world's very first lower-methane steaks this August marked the product's market readiness.
Future Feed-fed steaks will hit the shelves in 2022. Preparing for imminent launch, the company is developing a Certified Trademark that will feature a set of standards and accurate environmental footprint calculations to build consumer trust. Licensed seaweed growers have started farming commercial quantities of Asparagopsis.
Next stop? Making the supplement available for livestock farmers across the globe and raising systems. Now that on-farm trials have confirmed its efficacy for beef cattle. In this regard, the Prize sum will contribute to research aimed at generating a seed stock of the red algae or related species suitable for colder regions. This could allow Europe and North America to produce climate-friendly meat and dairy from ruminants locally.
Sanergy & ICIPE – Boosting soil and human nutrition with protein-rich insects
Combining soil, animal, and ultimately human health is unique to this two-in-one award. Food Planet Prize co-recipients Sanergy and ICIPE cooperate to boost nutrition for the 11% of the global population that is hungry or malnourished. The first harnesses the power of insects to convert human waste into organic fertilizers, while the second transforms farmed edible insects into protein-rich food and fertilizers. They invested the shared US 1$ million in input growth and product launch, respectively.
Sanergy scaled up its operations to agricultural waste collection. Now sourcing waste from three open markets, in addition to urban residents in Nairobi, the Kenyan social enterprise collects a total of 5,000 tons of sanitation and organic waste every single month. A pool of 2,000+ farmers buys 1,300 tons of its fertilizers across 30+ territories. The average farmer sees a 30% bump in crop yields.
Looking ahead, Sanergy aims to replicate its Build-Collect-Treat&Convert model across fast-growing cities in Kenya and abroad. They are building new recycling factories to scale waste management services. Which will create more jobs, in addition to the 100 women resellers they already employ.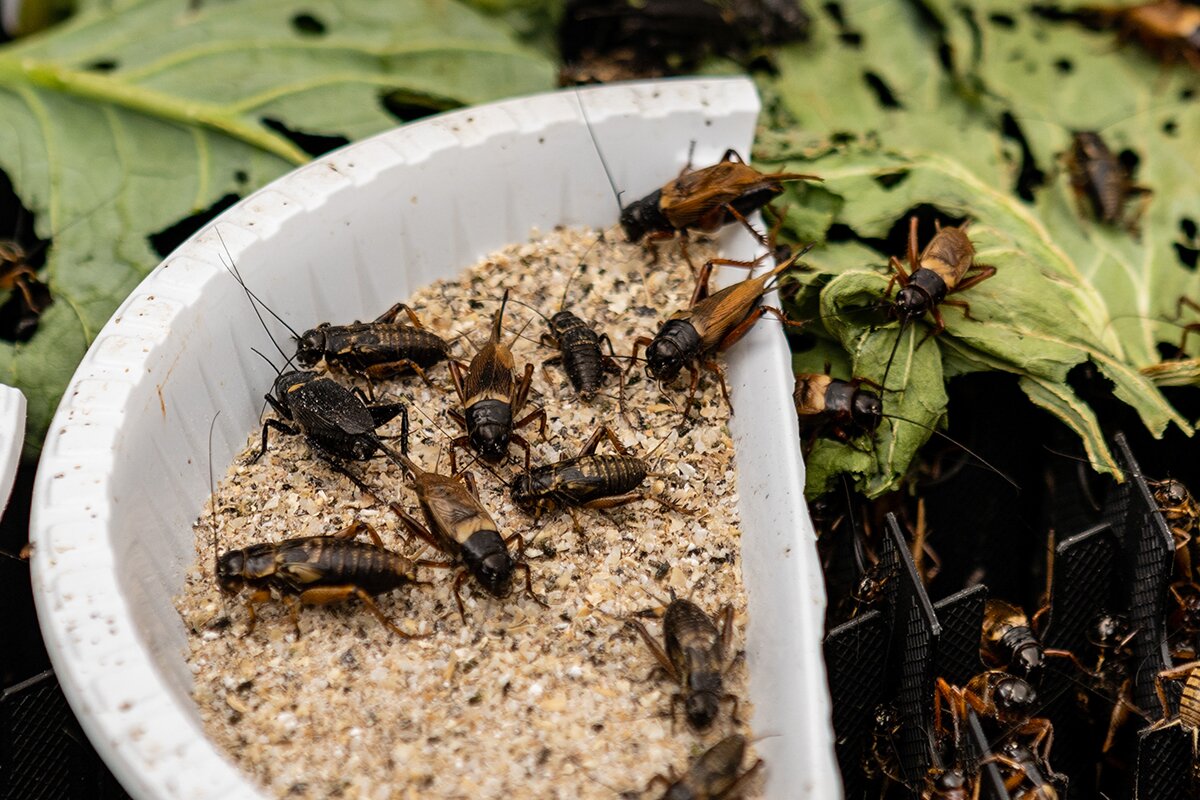 ICIPE released four finger millet and amaranth porridge products fortified with edible cricket flour. The crickets' protein content compares favorably to that of animal and plant origin. The insects are a good source of minerals (iron, zinc, and calcium) and vitamins (riboflavin, thiamine, and folic acid) too.
Additionally, the research institute's analysis revealed higher levels of nitrogen, phosphorus, and potassium in the frass of crickets, black soldier flies, and migratory desert locusts than most commercial organic fertilizers. ICIPE developed traps that harvest desert locusts, which swarms usually devastate crops. Their circular system, therefore, offers multiple benefits: protected crops, recycled waste, improved yield, and enriched soils.
Land Institute – Together, en route to overturn soil-hostile agriculture
In the name of productivity, agriculture as we know it is reducing the fertility of our soils. We overgraze, till, sow, fertilize, … and the list goes on. While really, the world's soils are in desperate need of rest to regain nutrients. The Land Institute received the Food Planet Prize to spread perennial crops that mimic natural processes and promote healthy soils. The Prize money has enabled the American non-profit to instigate a systemic revolution.
The Land Institute has launched a formal movement to expand research on perennial crops globally. Their freshly ignited international movement established research hubs in Uganda, China, and several European countries. The network's new team also catalyzed five partnerships in Spain, the Czech Republic, Moldova, Kenya, and Mexico. Some partners received seeds.
All in all, the Institute has sustained, deepened, or expanded collaborations with nearly 60 researchers on six continents. It notably broadened perennial rice research in China and Uganda – rice being the third most grown cereal in the world. To facilitate cooperation and inform the shift to healthy soils, the non-profit will convene research conferences and develop online platforms, allowing partners to share knowledge and seeds, and store and share data, respectively.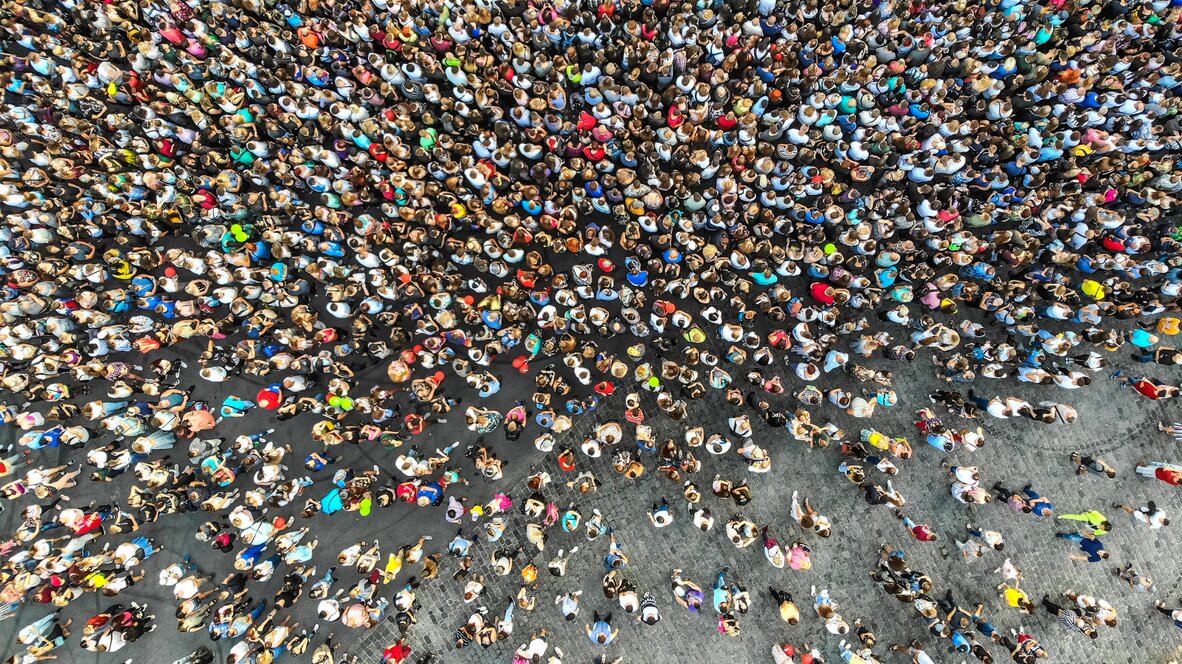 Blue Ventures – Advocating for oceans and small-scale fishers
As we increasingly turn to water bodies to compensate for impoverished land, overfishing is endangering the health of fish stocks. Lower catches result in growing food insecurity, particularly in coastal communities. Blue Ventures aims to improve access to food through locally-led marine conservation initiatives that benefit people and nature alike.
Blue Ventures uses its 1 million to help grow a broad coalition of stakeholders devoted to inclusive, holistic, and lasting change. The 23 members of the Transform Bottom Trawling coalition include small-scale fishers, seafood companies, conservationists, local tourism businesses, scientists, and policy experts. The UK-based organization hired a Head of Advocacy to build this global movement that will tackle destructive fisheries.
Blue Ventures' restoration model has already spread to over 14 countries – 3 more since winning the Prize – guiding local and national fisheries and reaching more than 650,000 people. Their goal is to, by 2025, help strengthen local marine management in 20 countries, support the rebuilding of local fisheries for 1,5 million fishers, and secure fishing grounds benefiting 3 million people.
All five 2020 Prizewinners tackle some of the food system's most pressing challenges. Recognizing that the food planet does not operate in a bubble, some also address social issues. By providing employment opportunities to coastal communities or women, they create systemic change beyond food.
Subscribe to our newsletter to be the first to know how the 2021 Food Planet Prize recipients will reshape the Food Planet. We will announce the Prizewinners on 18 November.