Food matters to all the UN Development goals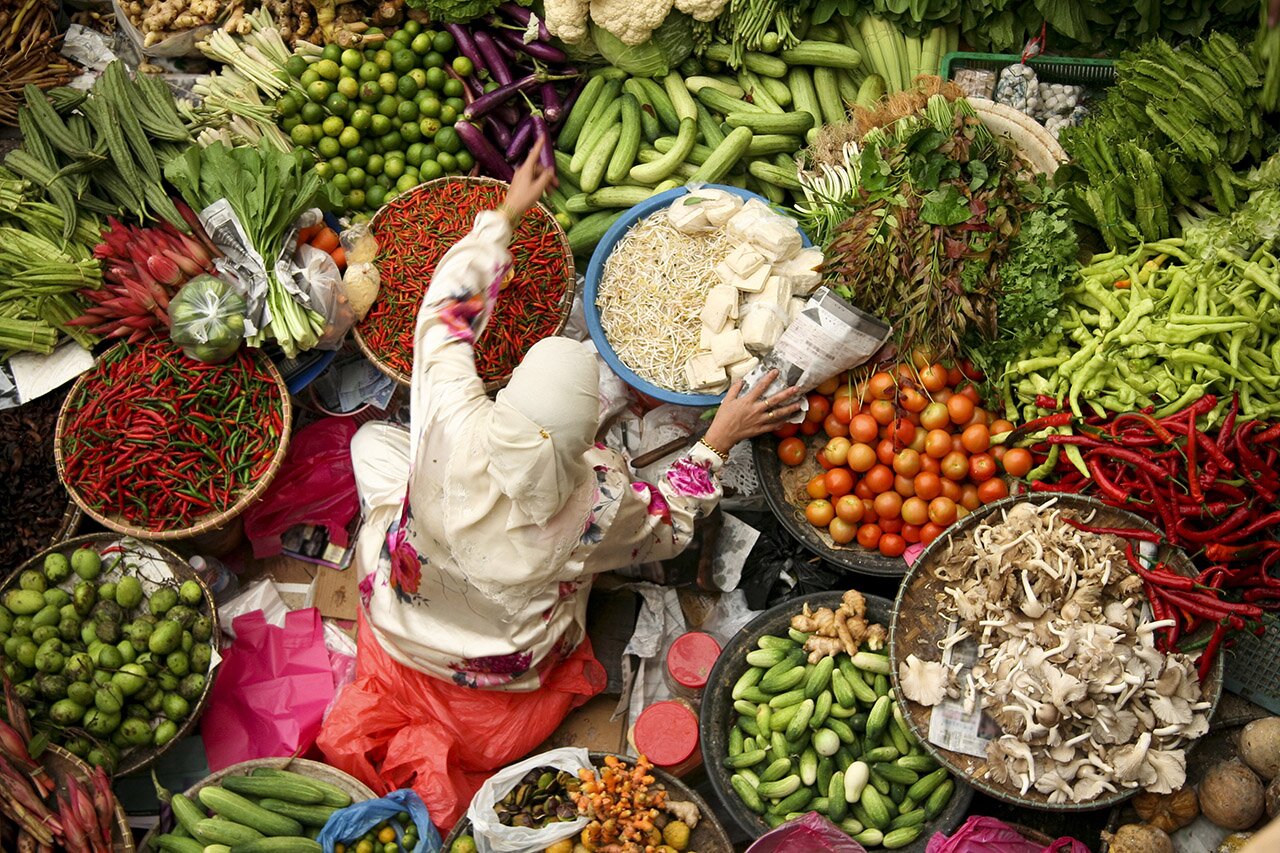 By Afton Halloran, Head of Nominations, Food Planet Prize
2021-05-18
1 minute read
What do the United Nations Sustainable Development Goals have to do with food, you wonder? Quite a lot, it turns out!
In September 2015, the United Nations' 193 member states committed to 17 global goals for sustainable development. These goals — also called the SDGs — are a shared blueprint for peace and prosperity for people and the planet, now and into the future. For example, SDG1 addresses poverty reduction, and SDG2 aims to achieve zero hunger by 2030.
Sustainable food production has tremendous potential to help achieve the SDGs while also revitalizing the rural landscape, fuelling inclusive economic growth, and driving positive human development.
Sustainable food consumption is also essential when addressing the SDGs. Sustainable diets have a low environmental impact while contributing to food security and meeting current and future generations' health and nutritional needs.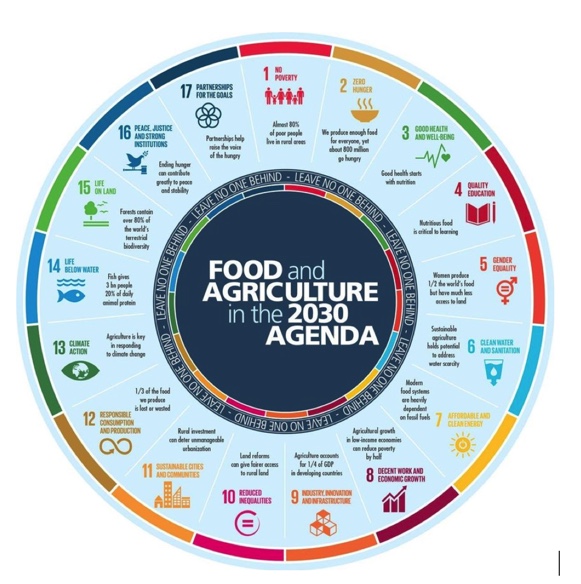 Some examples of the links between food and the SDGs:
Proper nourishment helps children learn better (SDG4), encourages healthy and productive lives (SDG3) and spurs societal prosperity (SDG8).
Sustainable agriculture, fisheries and aquaculture will enable present and future generations to increase their capacity to feed a growing population without harming water resources (SDG6) or contributing to climate change, the destruction of ecosystems and the loss of biodiversity (SDG 13, 14, 15).
The food sector is the world's biggest employer and the largest economic sector in many countries (SDG8). It also provides nutrition (SDG2) and income for the extremely poor (SDG10).
Fundamentally revamping food, and getting it right, is directly or indirectly connected to all of the SDGs, a fact that has been reiterated in many recent reports by the UN's Food and Agricultural Organization (FAO) and others.
Each of the 17 SDGs, including "Zero Hunger by 2030", depends on a healthy planet with a stable climate and a well-functioning biosphere. And food, as the biggest emitter of greenhouse gases, has a pivotal role to play in achieving SDGs.
More sources:
TRANSFORMING FOOD AND AGRICULTURE TO ACHIEVE THE SDGS – 20 INTERCONNECTED ACTIONS TO GUIDE DECISION-MAKERS
THE STATE OF FOOD SECURITY AND NUTRITION IN THE WORLD 2019
SUSTAINABLE INTENSIFICATION OF AGRICULTURE FOR HUMAN PROSPERITY AND GLOBAL SUSTAINABILITY.