381 Thanks for Hunting for Sustainable Food Projects with Us!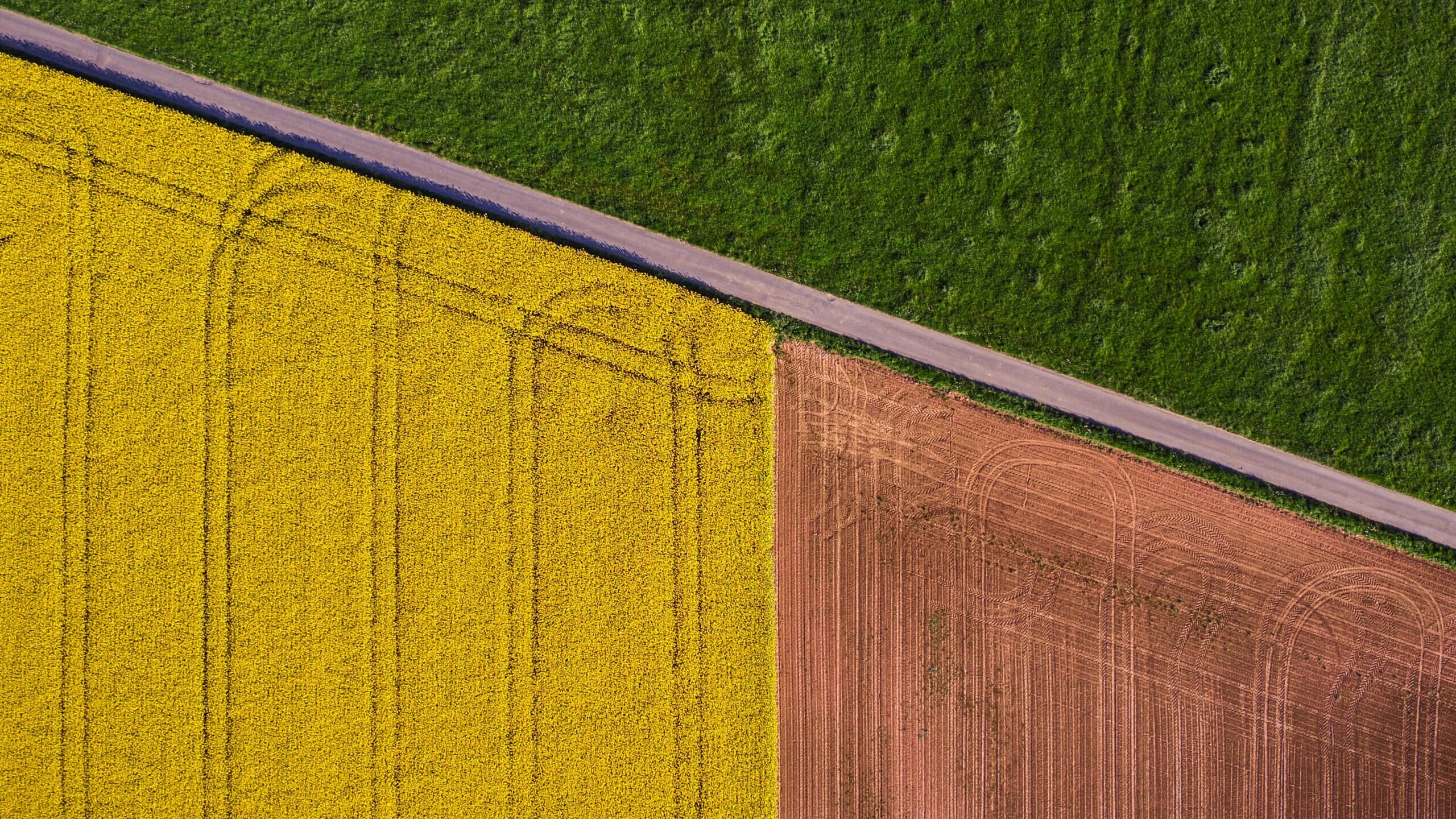 By Paola K. Norström, Communications Manager, Food Planet Prize
2021-06-23
2 minutes read
Just 4 months ago, we asked for your help to find solutions that could fix the broken food system we all depend on. We're thrilled to report that we received 381 nominations from 57 countries spanning all 6 (inhabited) continents. Thank you for joining our global search for the Food Planet game-changers!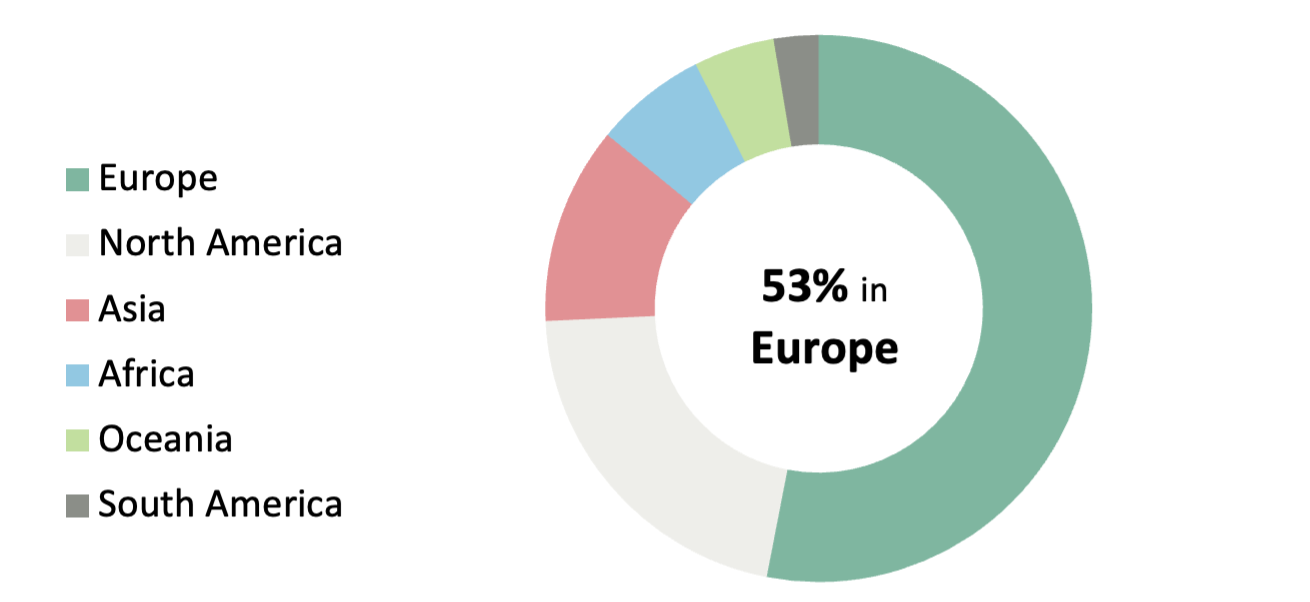 Many nominated initiatives apply proven nature-based solutions like agroecology and regenerative agriculture while others are working on novel methods. From using electric waves against weeds to exploiting overlooked species like duckweeds and black soldier flies, here's a snapshot of our 2021 catch:
Supply chain: Which sectors do nominated initiatives operate in?
Although most nominated initiatives focus on primary food production and agriculture in particular, all parts of the value chain are strongly represented. Many of these good practices and innovations demonstrate possible opportunities to build better food systems.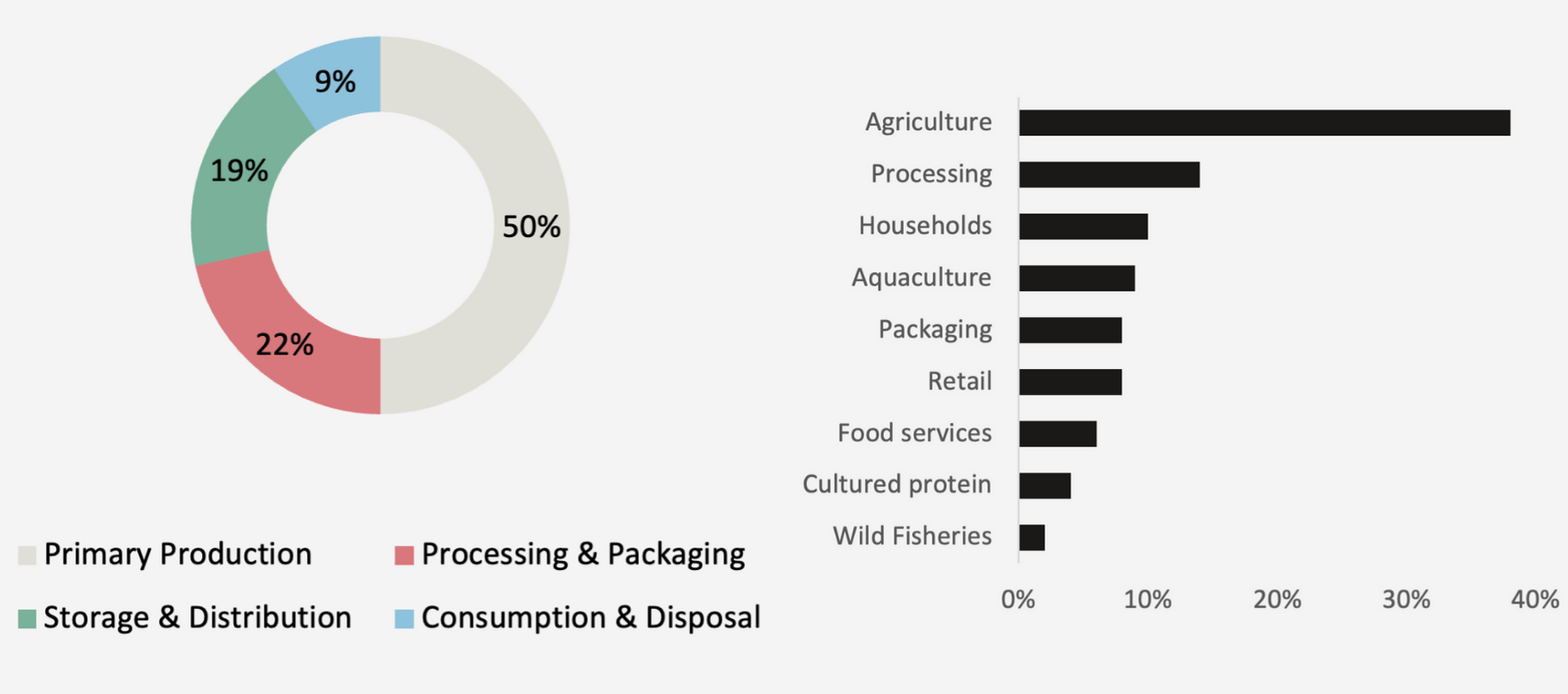 Tools and means: How do they take action?
We called for groundbreaking innovations with the potential to sustainably transform the current food system and you delivered! Innovation is undoubtably a red thread among most of the projects you submitted. For instance, nearly 30% of the nominated game-changers leverage modern technology to solve some of the pressing food system problems. Another 13% explore new avenues through radical scientific approaches, such as a Space Farming Center that experiments with more resilient crops and efficient harvesting techniques.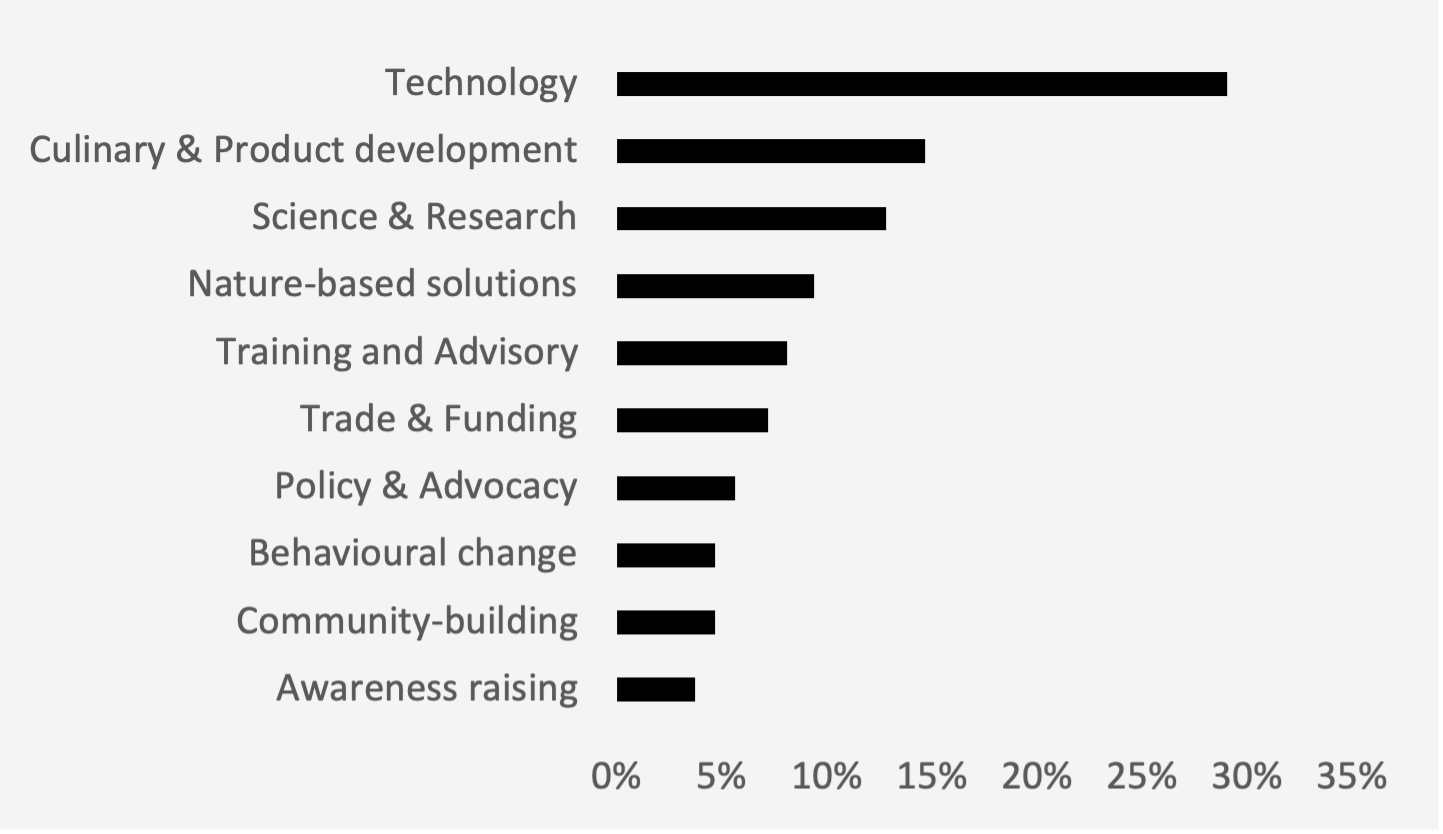 Foodstuffs: Which products are most popular?
Against the backdrop of COVID-19 accelerating hunger in low-income countries, crop performance continues to lead the race for food security. With many projects dedicated to cultured meat and fish, alternative proteins are the second most encountered foodstuffs, further confirming the focus on innovation.
In addition, few nominees directly produce meat and dairy products. Some, however, disrupt the animal feed sector with products and supplements made of seaweed, water lentils, or black soldier fly larvae to provide alternatives to soy which is driving deforestation worldwide.
Challenges: Which issues do they address?
Deforestation only represents a small portion of issues addressed. In line with the climate emergency, reducing greenhouse gas emissions was the number one priority for 18% of our nominees. The use of clean electricity to kill weeds and foster healthy soils able to capture carbon caught our editors´ eyes. Food waste came in a close second.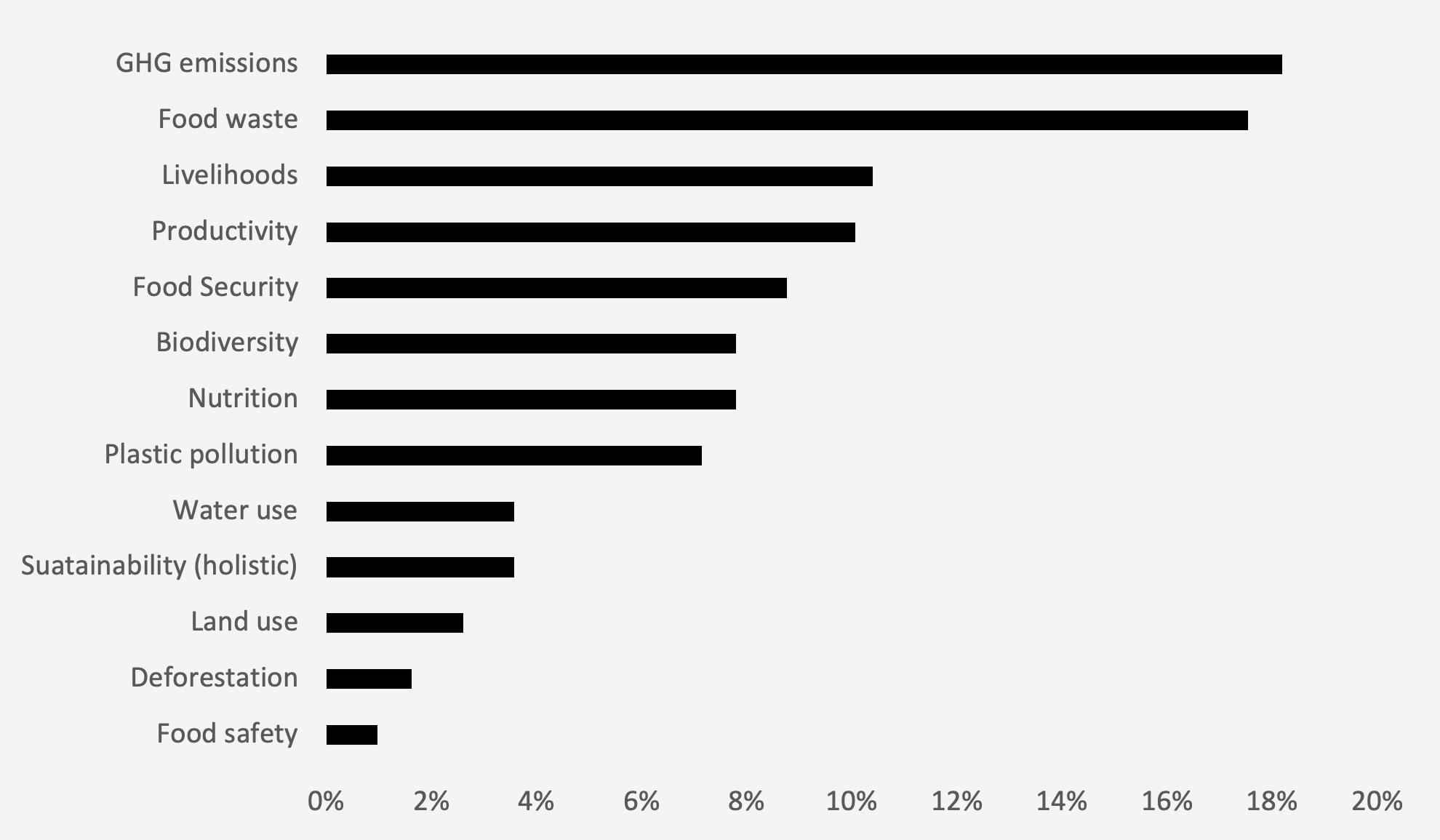 Food Planet Prize - Next steps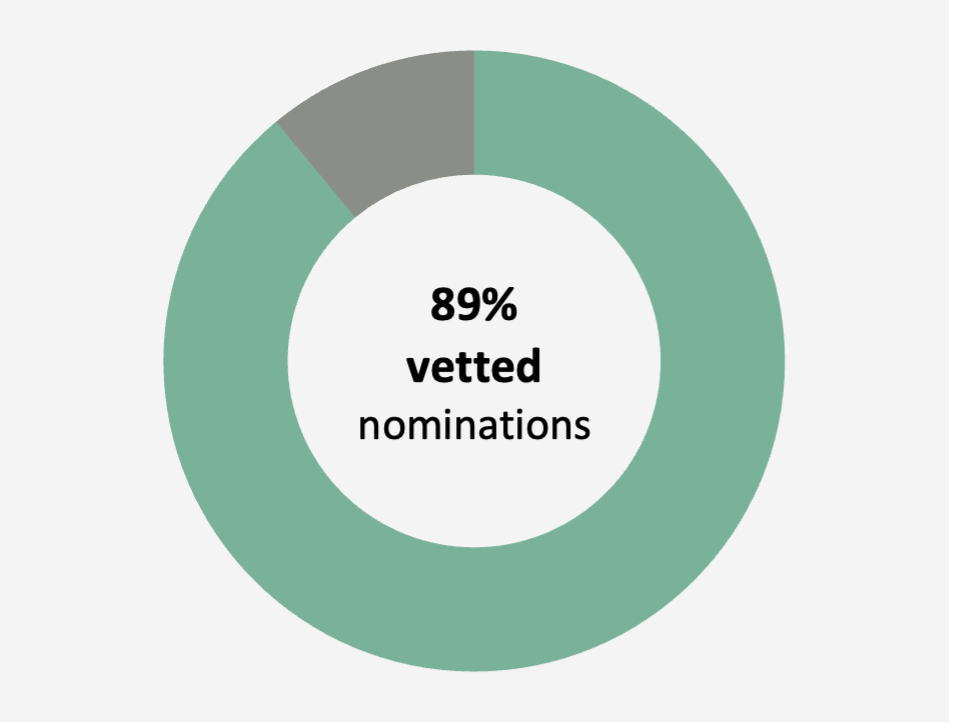 In light of the high quality of nominations we received this year, we have good reason to be optimistic that we will succeed in transitioning to a sustainable global food system, hopefully during this decade.
The Food Planet Prize Jury will now carefully assess the shortlisted nominations. Jury members will narrow down the secretariat's selection, with a particular eye on the most scalable and impactful solutions. Further documentation of the selected initiatives will then follow.
We will present the finalists and their initiatives in October, before announcing the Prizewinners in November. Stay tuned!