A gastronomic take on sustainable food research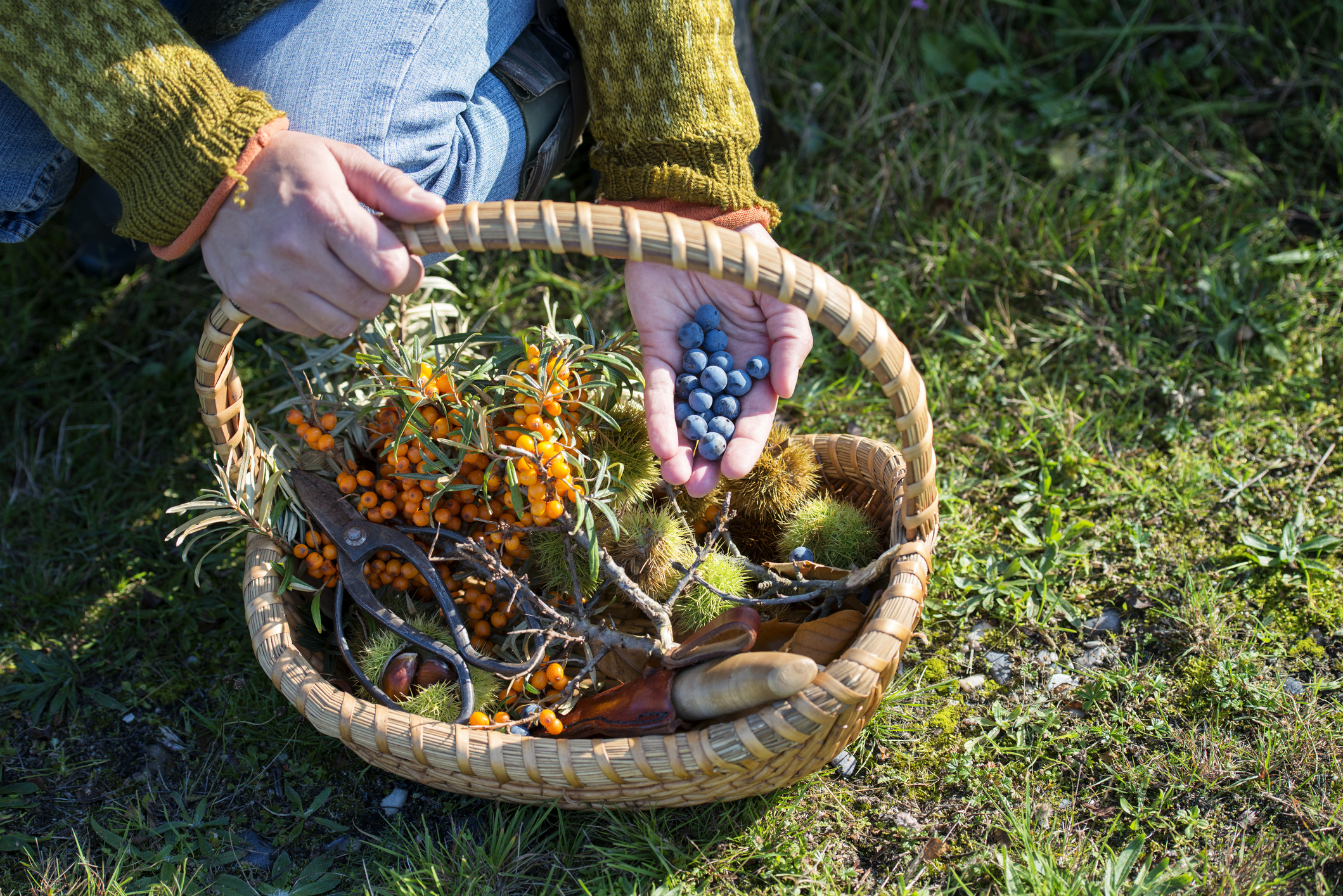 By Paola K. Norström, Communications Manager, Food Planet Prize
2021-09-02
4 minutes read
Deciding what to eat can be daunting. Let alone whether the food is good for oneself and sustainable for the planet. Should it be organic, fairtrade, local, seasonal, plant-based? And beyond today's conventional farming methods, can it build on novel FoodTech that bypass finite planetary resources? The food system is complex, and more research is needed to educate both producer and consumer choices. The concept of gastronomic landscapes can bring an initial response.
Six months ago, Stockholm University awarded a professorship in sustainable food systems to Dr. Line Gordon, Director of the Stockholm Resilience Centre (SRC). The 10-year tenure is funded through a SEK 20 million donation by the Curt Bergfors Foundation, and we recently had a chat with the top scientist to unpack how her research can influence what's on our plates and how we produce it.
Understanding the people-nature interplay
Forests are vanishing, oceans acidifying, and as a result, food diversity is decreasing. But don't be mistaken: the ongoing environmental degradation is not happening in a vacuum. It's human-induced. "People have so fundamentally transformed the biosphere in which human societies are embedded that we've undermined it in ways that threaten our very existence," regrets Prof. Gordon. This people-nature interplay calls for a deeper understanding of how human behavior impacts nature.
Sustainability Science – a new field of research that bridges natural and social sciences to write a recipe for a thriving human society within the limits of our planet – is, therefore, the rising star of environmental studies. "This broad approach allows us to identify leverage points that can transform harmful human behaviors, build sustainable food systems, improve human health and strengthen biosphere resilience," she says.
Challenge: Food systems as critical drivers of planetary degradation
We know that the food we eat, or don't eat for that matter, has a profound impact on the planet. The global food system emits one-third of all human-caused greenhouse gas emissions, accounts for 70% of all water used by humans, and occupies 1/3 of the Earth's land surface. By destroying forests to make room for livestock and a ridiculously small selection of staple foods, it's also the primary driver of biodiversity loss. An FAO report revealed in 2019 that a mere 9 out of 6000 plant species account for 2/3 of all crop production. To make matters worse, terroirs that could hold the key to biosphere regeneration are disappearing along with the genetic diversity.
Research focus: Gastronomic landscapes as key drivers of sustainability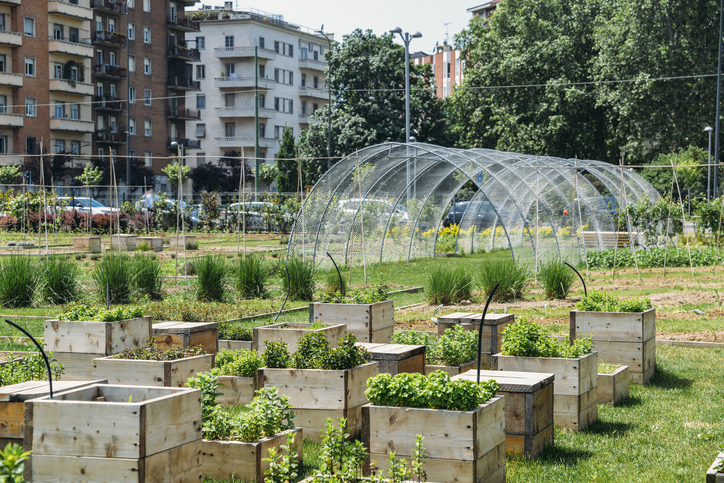 To help alleviate biodiversity, biosphere, and terroir losses, the professorship will focus, among other topics, on gastronomic landscapes. Rangelands, forests, wetlands, urban gardens, and coastal zones generating produce that nurture both human and planetary health, that is. "This focus showcases the know-how needed to both manage and strengthen the resilience of these landscapes. It also enables the advancement of culinary craftsmanship and innovation. And by doing so, it can improve biosphere stewardship," explains Line Gordon.
Her research intends to demonstrate how we can leverage the "art of eating well," meaning practices and skills mobilized to select and cook good food, to improve these gastronomic landscapes. "Emphasizing ingredient appreciation can stimulate interest in aspects of stewardship such as understanding, caring for, and cultivating a sense of belonging in the biosphere. These aspects are often ignored in more industrial food systems," she states.
Cross-pollinating with FoodTech
As gastronomic landscapes enter sustainability science, identifying and mobilizing key actors is a crucial stage. Prof. Gordon will expand her already extensive network of scientists, public authorities, and businesses to include the culinary and FoodTech sectors. Her experience as co-chair of the 2020 Food Planet Prize Jury reminded her of the multitude of available opportunities to build better food systems. "There's no one-size-fits-all solution, but rather a mosaic of solutions coming from around the world," she says. "We need to draw from the diversity of good practices and innovations that exist," she adds. And Line Gordon is optimistic that we can sustainably reshape the global food system with a better understanding of the many complex and adaptive systems it consists of.
Divide and conquer: A glocal analysis of food systems
In true glocal fashion – think global, act local – Line started with a deep dive into Nordic food systems. Her team is developing scenarios that'll outline how to transform these. To this end, They're mapping out key actors in the region, with a particular focus on FoodTech. To identify and mobilize these actors, SRC has welcomed two new Ph.D. students.
The SEK 20 million (approximately 2.5 million USD) donation for the Curt Bergfors Professorship also enables the Center to explore new research avenues. "The security offered by this long-term funding allows novel, bolder, and more strategic thinking," she comments. SRC is already expanding its course catalog. For instance, the Center hosted an international Ph.D. course on food system resilience this spring and launched an undergraduate course in sustainability science this fall. The course puts a particular emphasis on business engagement in sustainable development. Furthermore, SRC's 2022 Executive Training program will focus on food system transformation.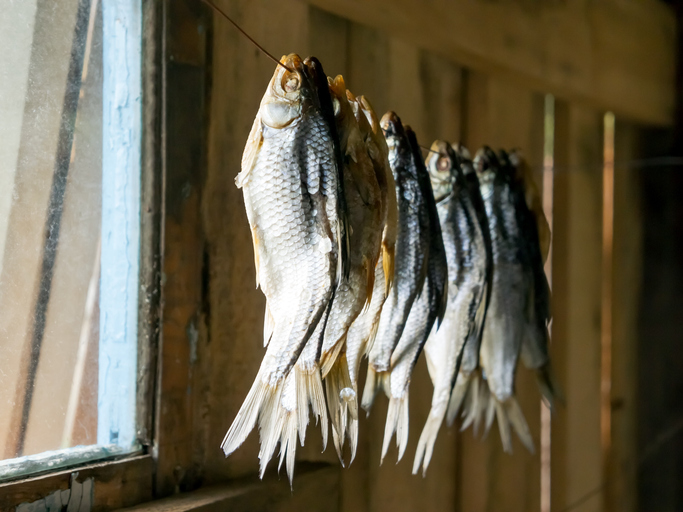 The food that lands on our plates devours enormous amounts of resources and puts mounting pressure on our planet. But it doesn't have to. Probing human behaviors and leveraging both traditional know-how and modern innovations could well be key to reshaping our food systems. We're looking forward to following up on Professor Line Gordon's findings.
This piece is the first in a series of articles documenting research hypotheses and findings from the "Curt Bergfors Professorship in Sustainability Science with a Focus on Sustainable Food Systems."