Pressroom
The Curt Bergfors Foundation supports solutions that could save the Food Planet within this decisive decade.
Our communications team welcomes requests from journalists regarding the Foundation, the Food Planet Prize and its Prizewinners, our professorship, as well as other questions related to the global food system.
Prizewinners
The Curt Bergfors Foundation is humbled to award the 2022 Food Planet Prize to anti-food loss champion ColdHubs and mangrove advocate Global Mangrove Alliance. Each winner receives $2 million, the world's biggest award in the environmental and food sectors. The Foundation would also like to thank the Swedish Embassies in Nigeria and the USA for partnering with us to hand over the diploma to the winners.
Global Mangrove Alliance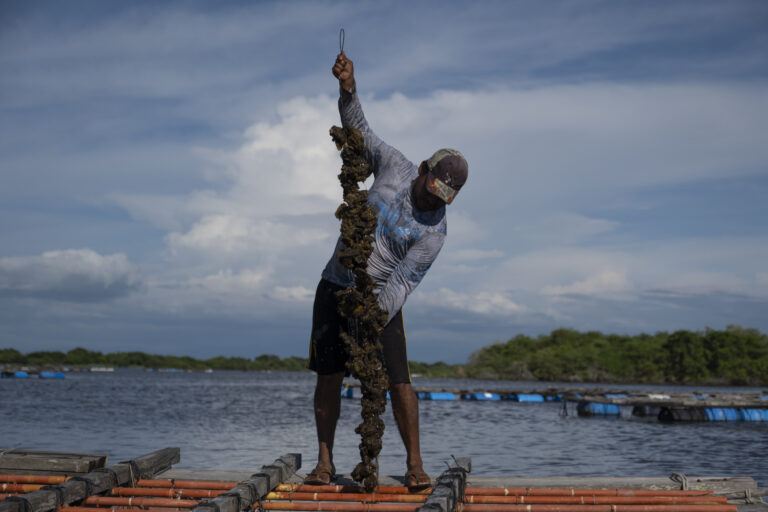 The Global Mangrove Alliance brings together more than 30 member organizations around the world not only to fight the loss of the unsung heroes that Mangroves are but also to protect the livelihoods of its guardians. Its five coordinating NGOs – Conservation International, Nature Conservancy, Wetlands International, International Union for the Conservation of Nature, and World Wildlife Fund – leverage their resources to lift up localized conservation and restoration solutions that can be applied at scale.
"We are thrilled that the Prize will contribute to supporting the livelihoods of coastal communities and improving food security for the 4.1 million fishers who depend on healthy mangroves as a critical source of jobs and protein. I will reduce poverty and boost economic resilience, as the Global Mangrove Alliance conitnues to work towards our goal to halt loss, restore half, and double protection of mangroves globally by 2030."

Karen Douthwaite, Director of Oceans at World Wildlife Fund
Resources
Fighting to save vital ecosystems
Mangrove ecosystems provide community livelihoods, function as biodiversity hotspots, and help mitigate the effects of climate change, but efforts to protect them have been patchy and localized. A few organizations have banded together to change that.
Press contact
Logos
ColdHubs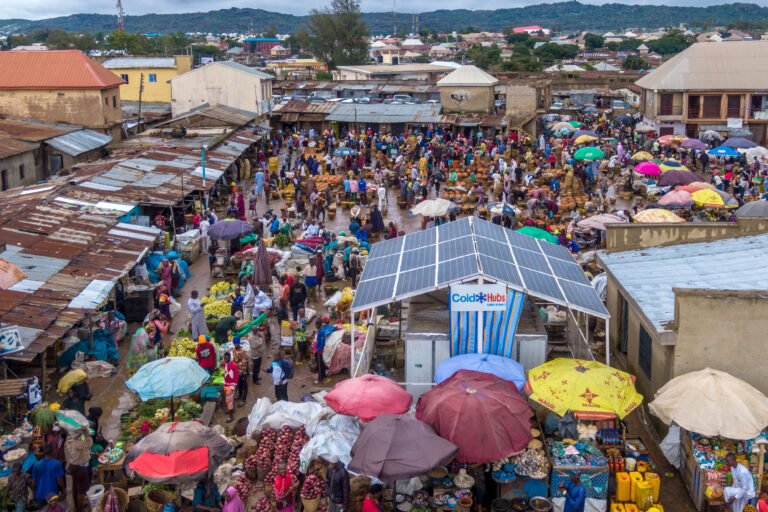 ColdHubs designs and operates solar-powered cold rooms that cut food loss by 80% ; yet are so cost-effective that the poorest farmers can afford them and so holistic that they address 12 of the 17 Sustainable Development Goals, incl. zero hunger and clean energy.
Launched in 2015, ColdHubs has built 72 solar-powered cold rooms – 54 of which are self-operated in outdoor markets of Nigeria – and two refrigerated trucks. It's now gearing up to launch 40 more hubs and soon enter Benin, Rwanda, Kenya, and more.
"The entire ColdHubs team and I are incredibly grateful to the Food Planet Prize Jury and the Curt Bergfors Foundation for this wonderful recognition. We'll cherish it forever! The award money will accelerate our expansion, save at least 43,800 tons of food annually, create at least 80 jobs for women as Hub Operators, and save more than 1,000,000kg of C02."

Nnaemeka Ikegwuonu, ColdHubs' CEO
Resources
Fixing food loss with off-grid cool rooms
Every year, smallholder farmers in Africa, Latin America, and Southeast Asia lose a quarter of their income to spoilage. ColdHubs takes on the problem at all steps of the production and distribution chain, one solar-powered cold room at a time.
Press contact
Logos
Food Planet Prize
The Food Planet Prize awards initiatives that solve the dilemma of feeding a growing world population while saving a planet in peril. We welcome solutions from all over the world and any field as long as they can help humanity shift to sustainable food systems within this decade. Unlike traditional awards, anyone can apply or nominate—all year round. The Prize is handed out by Curt Bergfors Foundation.
Resources
Press release
Nigerian food tech start-up ColdHubs and Global Mangrove Alliance pocket 2 million dollars each in the third edition of the Food Planet Prize, the world's biggest environmental award
Logos